Many relationships will take hardship this Valentine's day.  After years of commitment, some may be expecting a ring, their loved one to pop the question! If you recieve a keychain or personalized gift from Vintage Branding Co. instead...
Disclaimer:
We at Vintage Branding Co. cannot be held responsible for damaged relationships, or deep feelings of disappointment. We hold no responsiblitly for the actions taken upon the reciever of any kind that may result in injury or broken hearts.
On another note, rest assured, that Vintage Branding Co. works with each customer to provide a meaningful, quality gift, that has the potential to bring tears, and perhaps a feeling that is like no other. Each customer has taken the time to think about you. To think of the perfect words to include in such a gift that you will carry with you for the rest of your life. Each handmade gift we create is meant to last, and a keychain, a wallet card, or any one of our items in our shop, is meant to stay with you on a daily basis. Meaning, the giver intends for you to think of them each and every day. 
So before you feel a rush of disapointment run over you, thinking, "A keychian!, a keychain?" What they are really saying is, "your kinda dificult to buy for", "I couldn't fit all i wanted to say on a small pendant", "everytime you grab your keys, think of me". "When we are apart, I am still with you." And "just like this small piece of metal, our relationship is meant to last".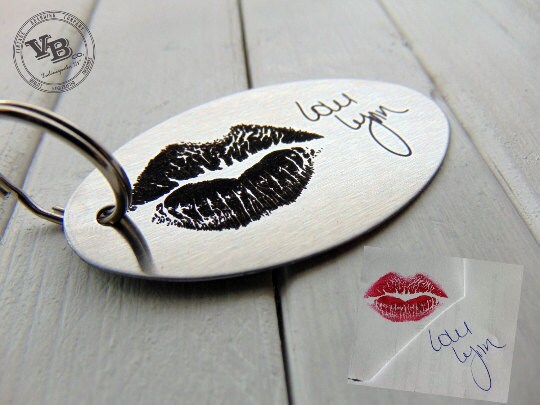 So get out a piece of paper and pencil, and start designing the perfect gift for someone you love, that has meaning. Send us your ideas and we will create the perfect Valentine's Day gift just for you, for them!
Disclaimer:
We at Vintage Branding Co. cannot be held responsible for the extreme feelings that may occure when recieving a gift made by us. Nor can we be held accountable for uncontrolable erges to laugh, cry, kiss, or hug that significant other this Valentine's Day! 
- Wishing you all the best!
      Vintage Branding Co.
~Specializing in handwritten, handmade, personalized gifts.~